The Office of Unified Communications will continue to provide accurate, professional, and expedited service while responding to the emergency and non-emergency needs of residents, visitors and other stakeholders of the District.
Telephone Reporting Unit (TRU) Services
The types of 911 and 311 calls processed by the OUC's Telephone Reporting Unit (TRU) have expanded. Certain non-violent crimes reported to 311 and 911 may not require the dispatch of MPD personnel and may be processed by the TRU instead. These reports will receive the same extensive follow-up that any report taken in-person would receive.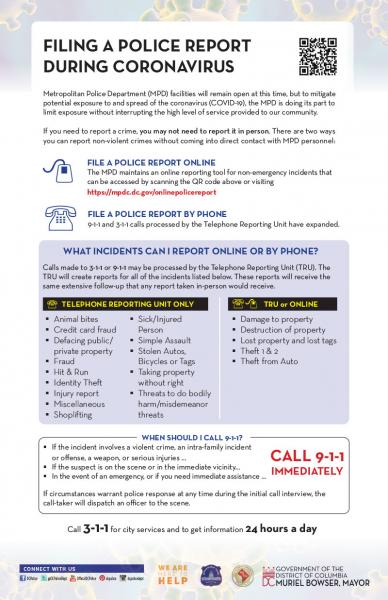 For the latest information on the District Government's response to COVID-19, please visit coronavirus.dc.gov.