The Office of Unified Communications provides tours of the District's state-of-the-art facilities, mobile PSAP T.H.O.R., and 911 and 311 operation at the request of our industry partners, stakeholders, and residents. Considered the nation's premier public safety, emergency response, and integrated customer service facility, the OUC has hosted tours for organizations from across the US and the world, including delegations from Tennessee, North Carolina, Turkey, Russia, Dubai, and Singapore.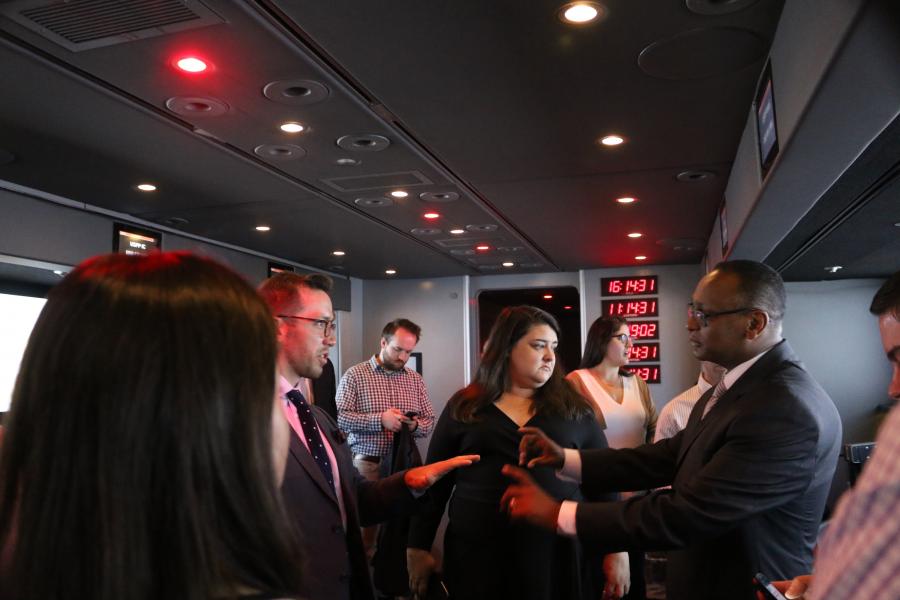 If your group is interested in benchmarking with us, please complete a UCC Tour Request Form [PDF]. Once your request has been reviewed, you will typically receive a response within 48 hours or 2 business days. 
If you have any questions about touring, please call (202) 730-0566.
Office Hours:
Monday through Friday, 8:30 am to 5 pm
Service Location:
GIS Address:
2720 Martin Luther King Jr Avenue, SE