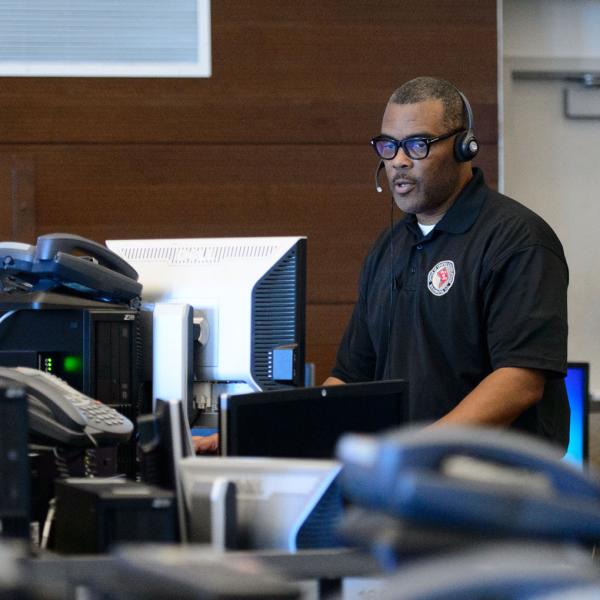 Dial 911 to request police, fire, and emergency medical services. A 911 call is toll-free and is accessible through residential and wireless telephones throughout the District. 
When to Call 911
Use 911 to report any of the following:
Any crime in progress or where the offender is still on the scene (or has just left the scene)
All fires and medical emergencies
Home and business intruders
Vehicle crashes involving personal injury, major property damage, or traffic tie-ups
Sighting of a criminal whom you know is wanted by the police
Information You Need to Provide When Calling 911
Providing accurate, complete information is critical when you call 911. Try to remain calm. Speak slowly and clearly.
When calling 911, your location is the most important aspect of your call. Always be aware of your surroundings in the District as well as what section of the city you're in (i.e. NW, NE, SW, SE)
If you ever call 911 and hear a hold message, please don't hang up! You may be able to provide new and vital information to first responders. 
Critical Information
While the information we receive varies according to the type of incident, you may be asked to provide the following:
A brief description of the crime or incident
Time of occurrence
Location, including street and unit/apartment numbers, if possible
The extent of injuries or property damage, if any
Description of any suspects, such as gender, race, height, weight, clothing, hair color/style, facial hair, and scars, marks, or tattoos
Description of any weapons used
Description of the suspect's vehicle, including make/model, color, tag numbers (including jurisdiction), and whether there are temporary tags on the vehicle
The direction of suspect flight: down what street/alley; on foot, bicycle, or motor vehicle
Optional Information
Callers to 911 need not reveal their names, addresses, or phone numbers if they wish to remain anonymous when reporting a crime or incident. Simply tell the call-taker you wish to remain anonymous, and ask the call-taker to tell the responding officers that you do not want the police to come to your home.
Help for 911 Callers Who Do Not Speak English
Callers who do not speak English, or who feel more comfortable communicating in a language other than English, can still access 911 services. Call takers have immediate access to a language translation service through which translations can be made available in more than 100 different languages and dialects. If necessary, callers should tell the call-taker they want a language translator to help facilitate their call.
Help for 911 Callers Who Are Hearing Impaired
911 is completely accessible to the hearing impaired. We can accept TDD/TTY calls, and callers do not have to call a separate TDD number for police, fire, or medical emergencies. Text to 911 is also available in the District.