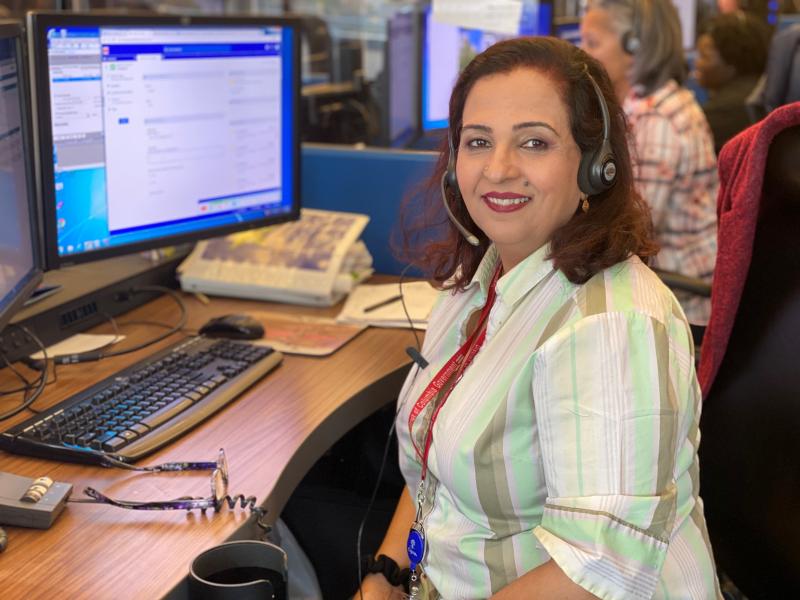 The Office of Unified Communications' (OUC) 311 Call Center Operation provides a one-stop service experience for constituents, residents, and visitors searching for DC government services, numbers, and information. The Operation was designed to make the public's interaction with the city government more accessible and efficient.
Dial 311, 24 hours a day, 365 days a year, to request scheduled services such as trash removal, pothole repair, bulk pick-ups, and recycling collection. Callers can also use this number to report a missed scheduled service, inquire about city agency phone numbers and hours of operation, and pursue other customer service-related items.
Ways to Reach DC 311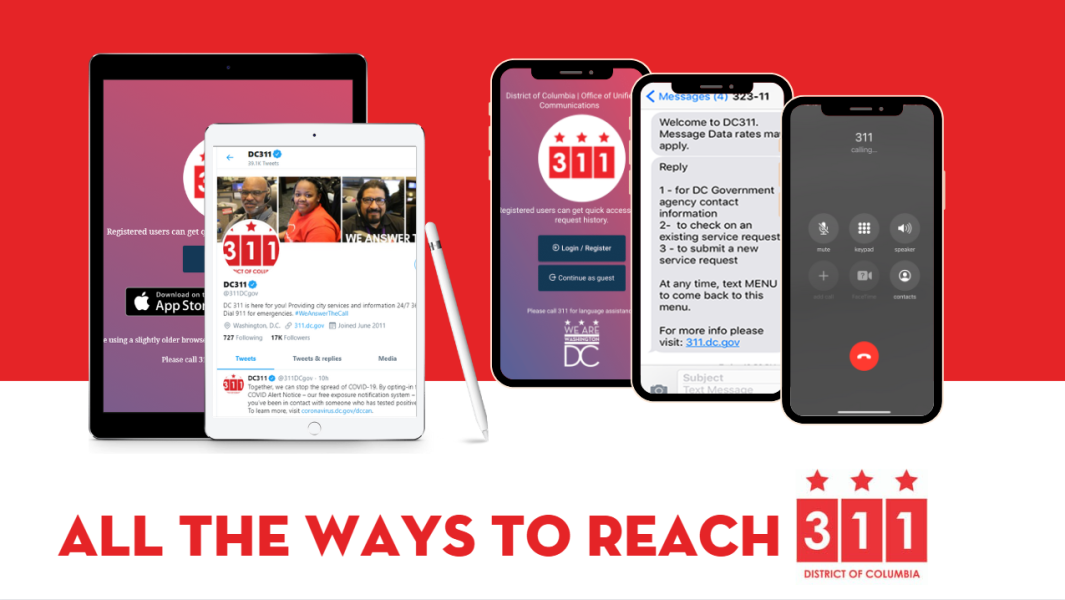 DC 311 is empowering citizens to engage with the agency from anywhere, on any device.
Call DC 311 at 311 24 hours a day, 7 days a week*
Text "NEW" or "MENU" to 32311 (DC311)
Tweet the Office of Unified Communications at @311DCGov
Visit the Online Portal at 311.dc.gov
Download the DC 311 Mobile App from the Apple App Store or Google Play Store
Live Chat with a 311 Customer Service Representative via the 311 Online Portal

Live Chat is available from 8AM - 5:15PM
*If you are trying to reach DC 311 from outside the District, dial (202) 737-4404.
Related Links