Tuesday, November 19, 2013
New OUC enhancements lead the charge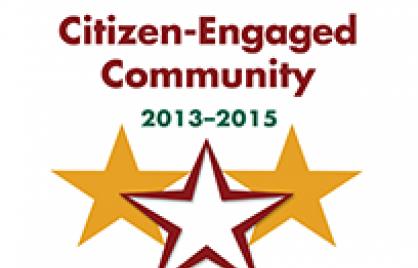 The District of Columbia has been designated as a 2013-15 Citizen-Engaged Community by the Public Technology Institute (PTI). This annual program recognizes excellence in multi-channel contact centers and best practices for the use of Citizen Relationship/Records Management (CRM) systems, 311, web portal technology, telephony systems and mobile communications infrastructure.
Citizen-Engaged communities demonstrate impressive accomplishments through innovative processes for citizen participation in local government, strategic use of integrated communication channels and technology, and the application of meaningful performance metrics. In FY 2013 the Office of Unified Communications (OUC) implemented many new enhancements which included 311 Call Back Assistance which offers enhanced interactive voice response capability, allowing residents to schedule a call back from 311 at the citizen's convenience. Implementation has enhanced customer service, and increased overall customer satisfaction. Additionally, OUC introduced 311 Estimated Wait Time Messaging which now informs 311 callers of their wait time and queue position.
Unlike most 311 contact centers nationwide, the Citywide Call Center in the District is open 24 hours a day, 7 days a week. Citizen-Engaged communities are actively utilizing mobile citizen reporting like the DC311 Smartphone App, and social media, going beyond information sharing, with interactive communications and service request submissions, and expanding beyond Facebook and Twitter to other tools, such as Pinterest. Utilizing this feedback and Grade DC customer surveys, the OUC continues to engage with our residents to provide world class customer service.