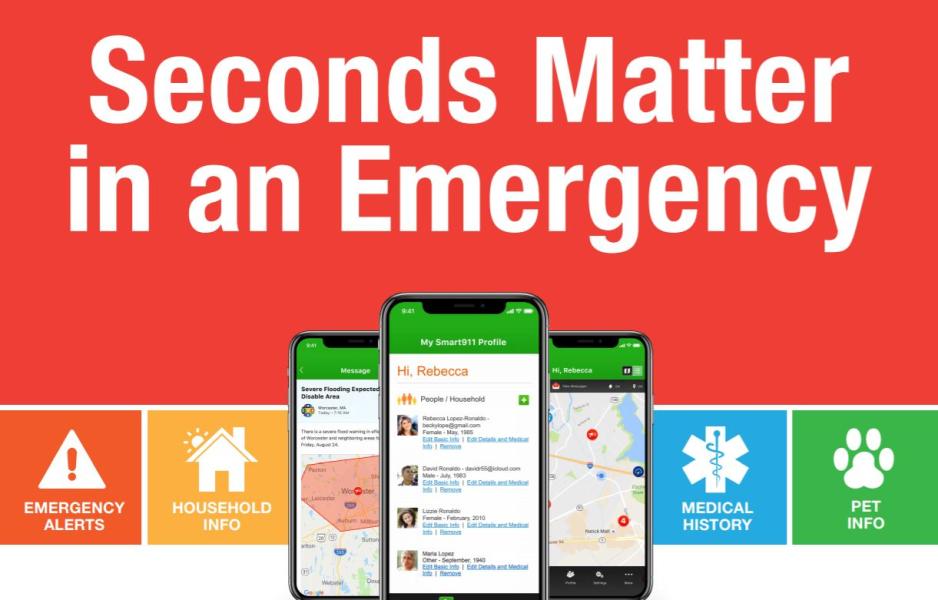 Smart911 allows citizens to provide the additional details that 9-1-1 call takers may need in order to assist them during an emergency.
The Office of Unified Communications introduced Smart911 to Washington DC in July 2012 to improve our 9-1-1 services to residents. It is a free service that allows participants across the US to create a Safety Profile for their household that includes any information they want 9-1-1 to have in the event of an emergency. Then, when anyone in that household dials 9-1-1 from a phone associated with their Safety Profile, their profile is immediately displayed to the 9-1-1 call taker providing additional information that can be used to facilitate the proper response to the proper location. At a time when every second counts, being able to provide 9-1-1 with details that could impact response the second an emergency call is placed could be the difference between life and death.
For more information on Smart911 or to host a registration event, email [email protected].